Regular price
Sale price
$20.00 CAD
Unit price
per
Sale
Sold out
Medela Battery Pack for Pump In Style Breast Pumps
For all 9-Volt Pump In Style Breast Pumps (works with older 9-Volt models and current model of Pump In Style Breast Pumps)
The Pump in Style Battery Pack is designed for use with your Pump in Style breast pump from Medela and is compatible with all 9-volt Pump in Style breast pumps manufactured in January 2008 and thereafter. This pack lets you pump anywhere, anytime, and eliminates the need for an electrical outlet or to plug your breast pump in first. As an authentic Medela spare part, the Pump in Style battery pack is engineered, tested, and approved to work specifically with your Medela breast pump. Inauthentic or counterfeit spare parts can vary significantly in terms of design, materials used, and overall workmanship, all of which may adversely affect the performance of your breast pump.
Uses 8 AA alkaline or rechargeable batteries (not included). This provides up to 2 hours of pumping time, with no need to locate an outlet or plug your breast pump in first! The carrying case fits seamlessly inside your breast pump bag, or can be attached to your breast pump bag's strap for easy mobility and convenient transportation.
Note that the battery container identification of 12V is referencing total voltage of 8 AA batteries (DC). The reference to use with the 9V breast pump is in reference to the pump using the 9V Transformer (AC). What's Included: (1) Battery pack; (1) Padded case
Share
View full details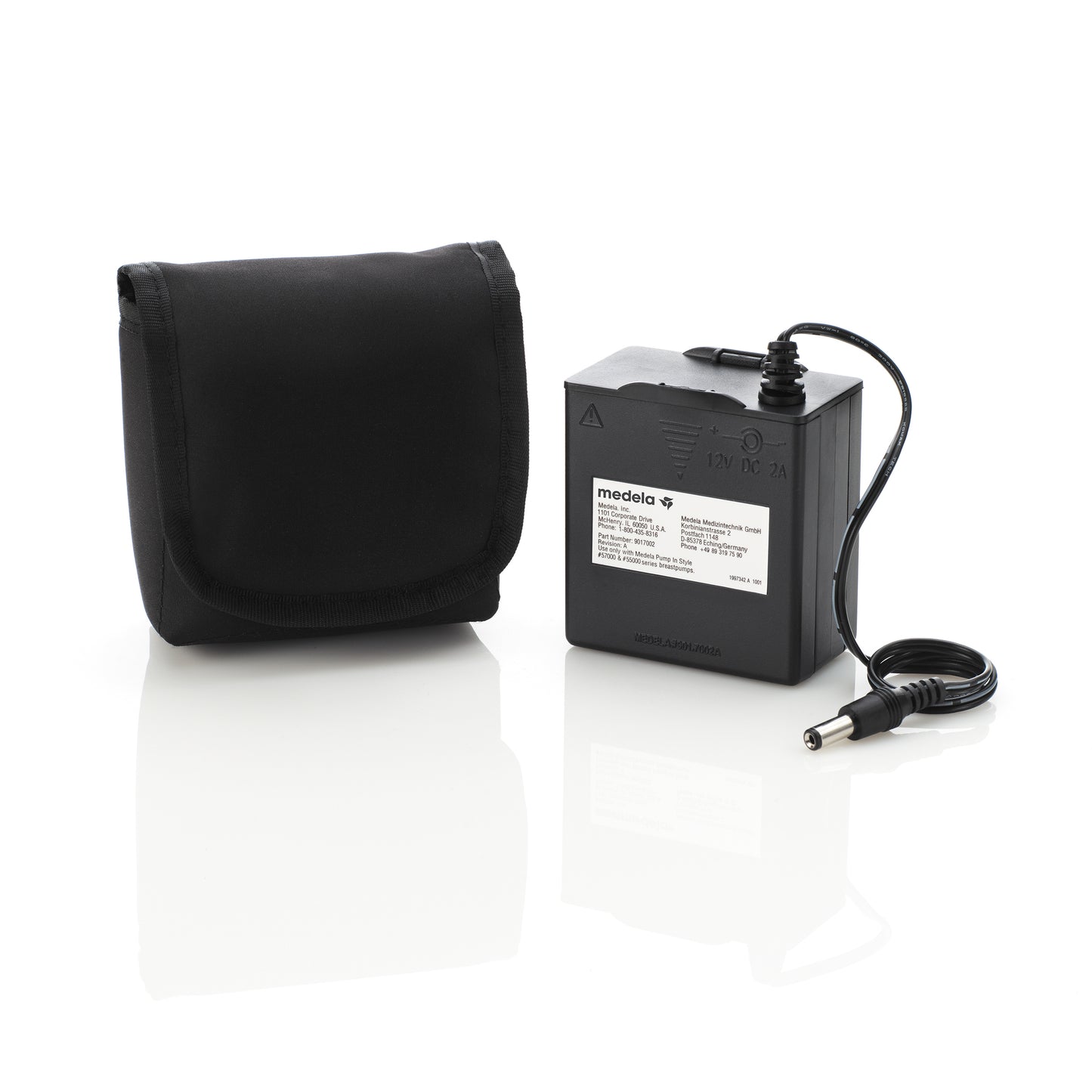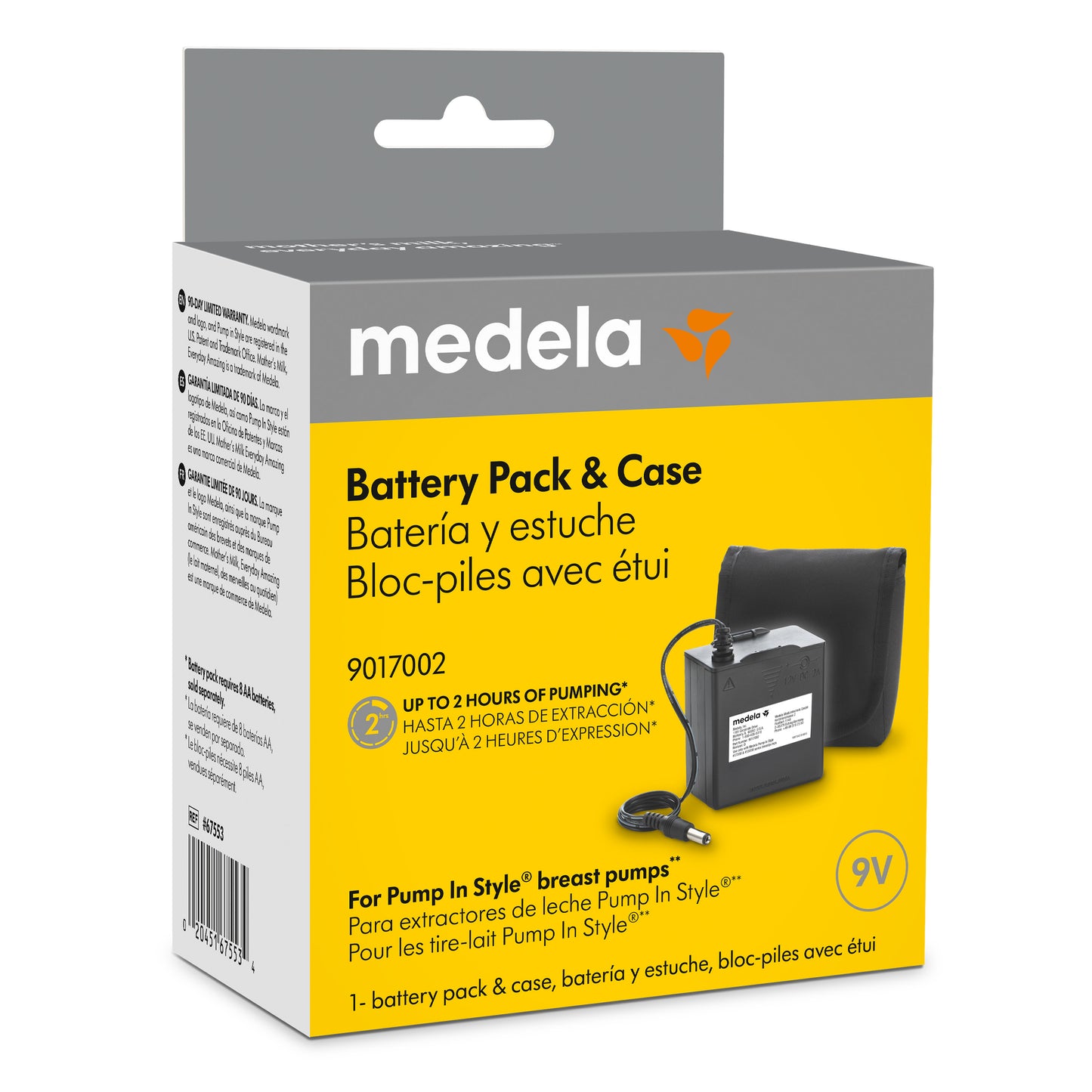 We're here to help!
If you have any questions, or need help deciding which product to choose, feel free to contact us!